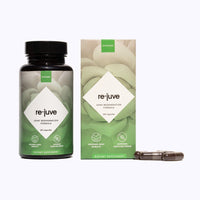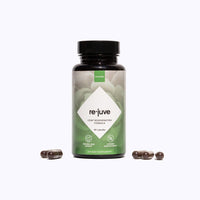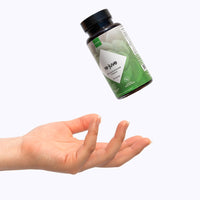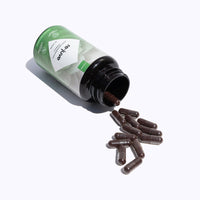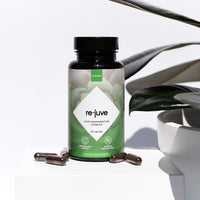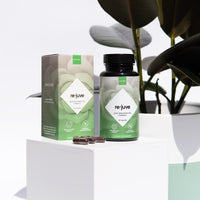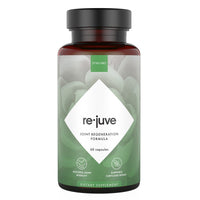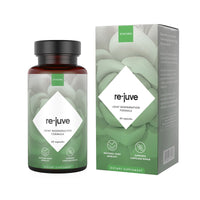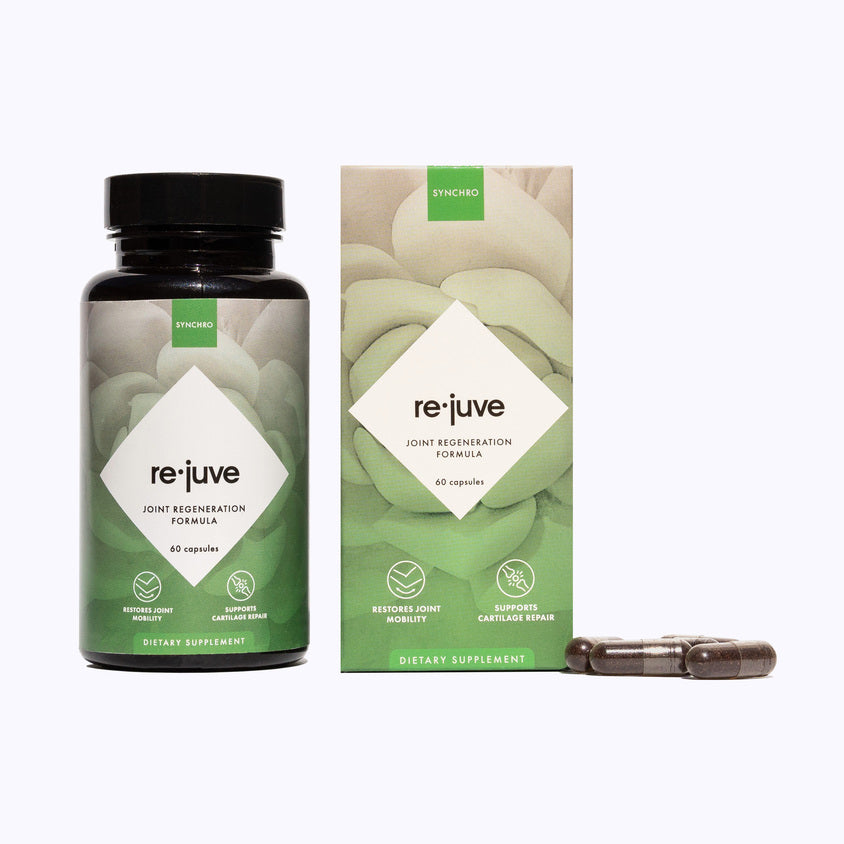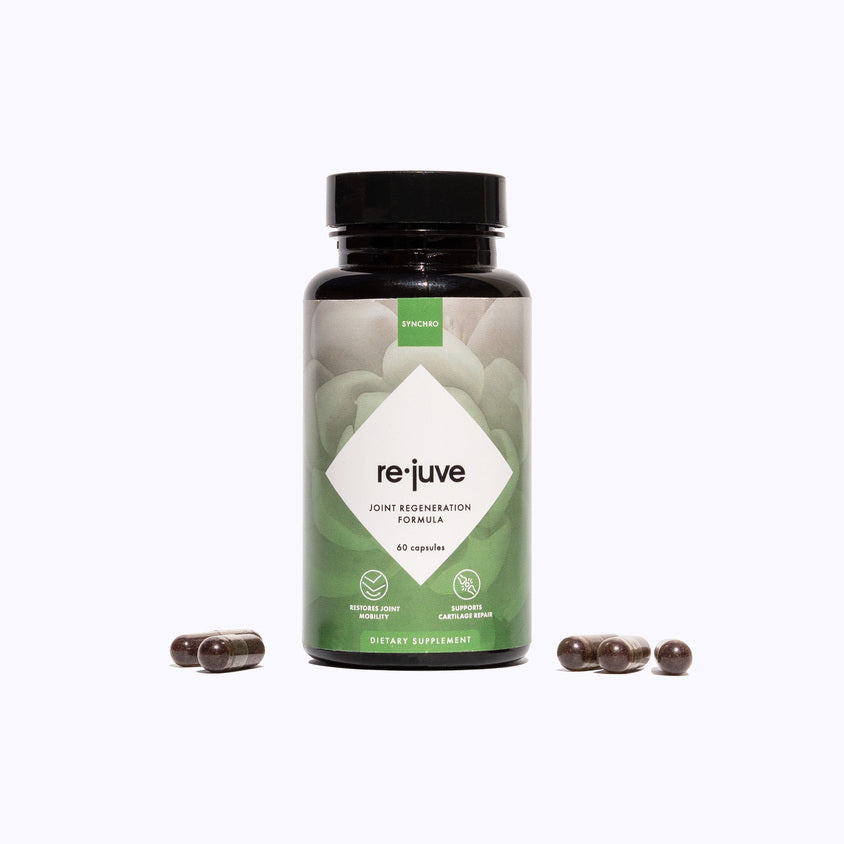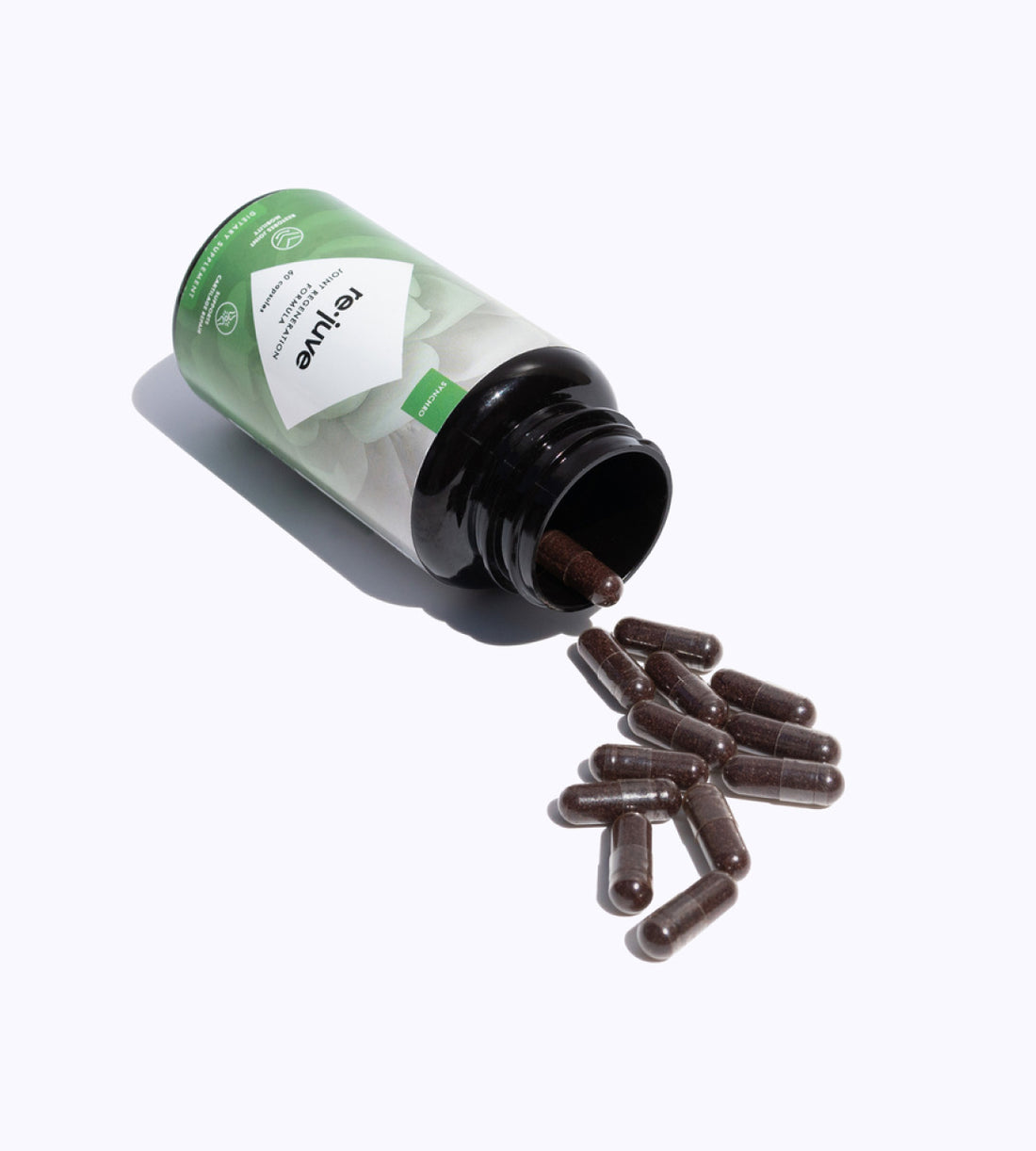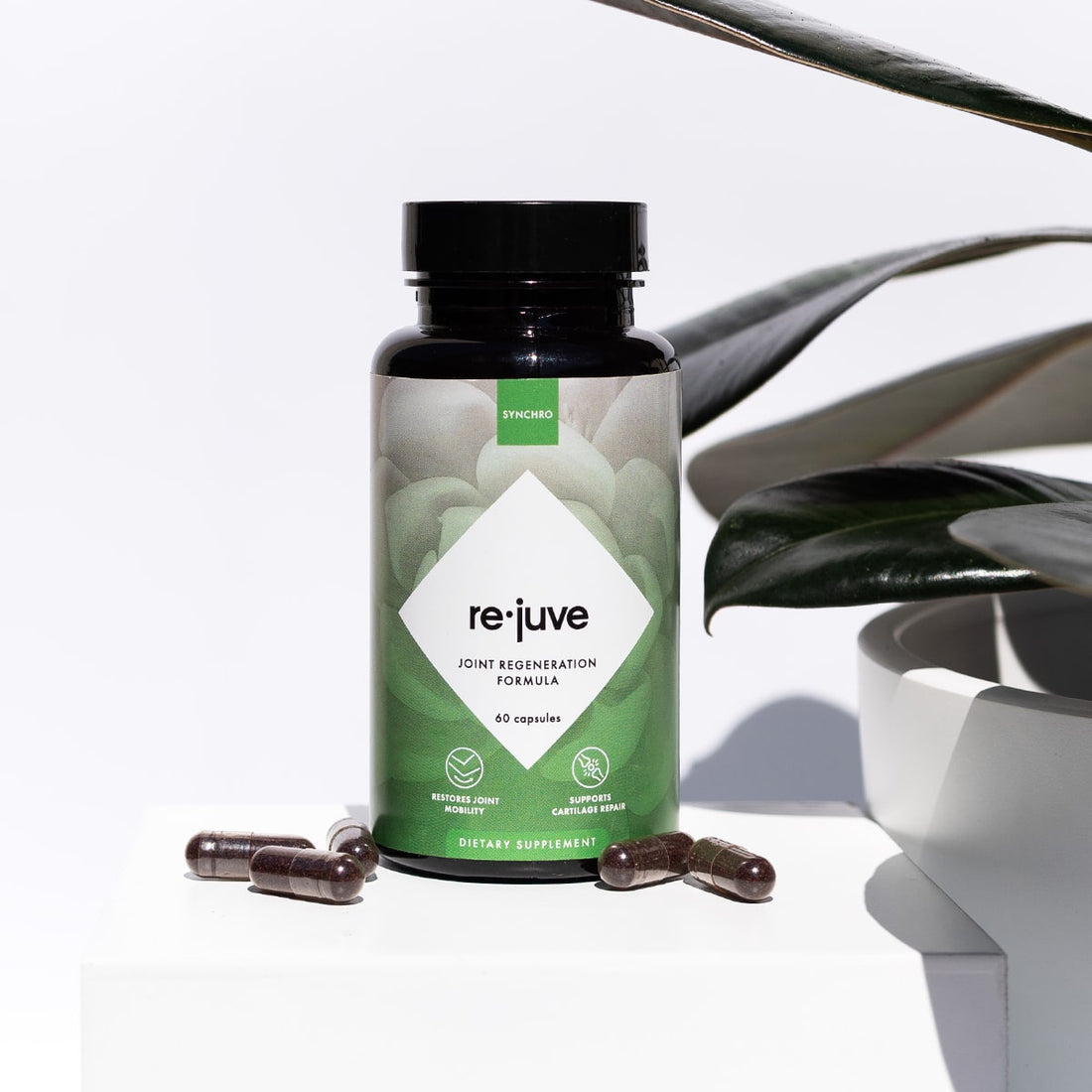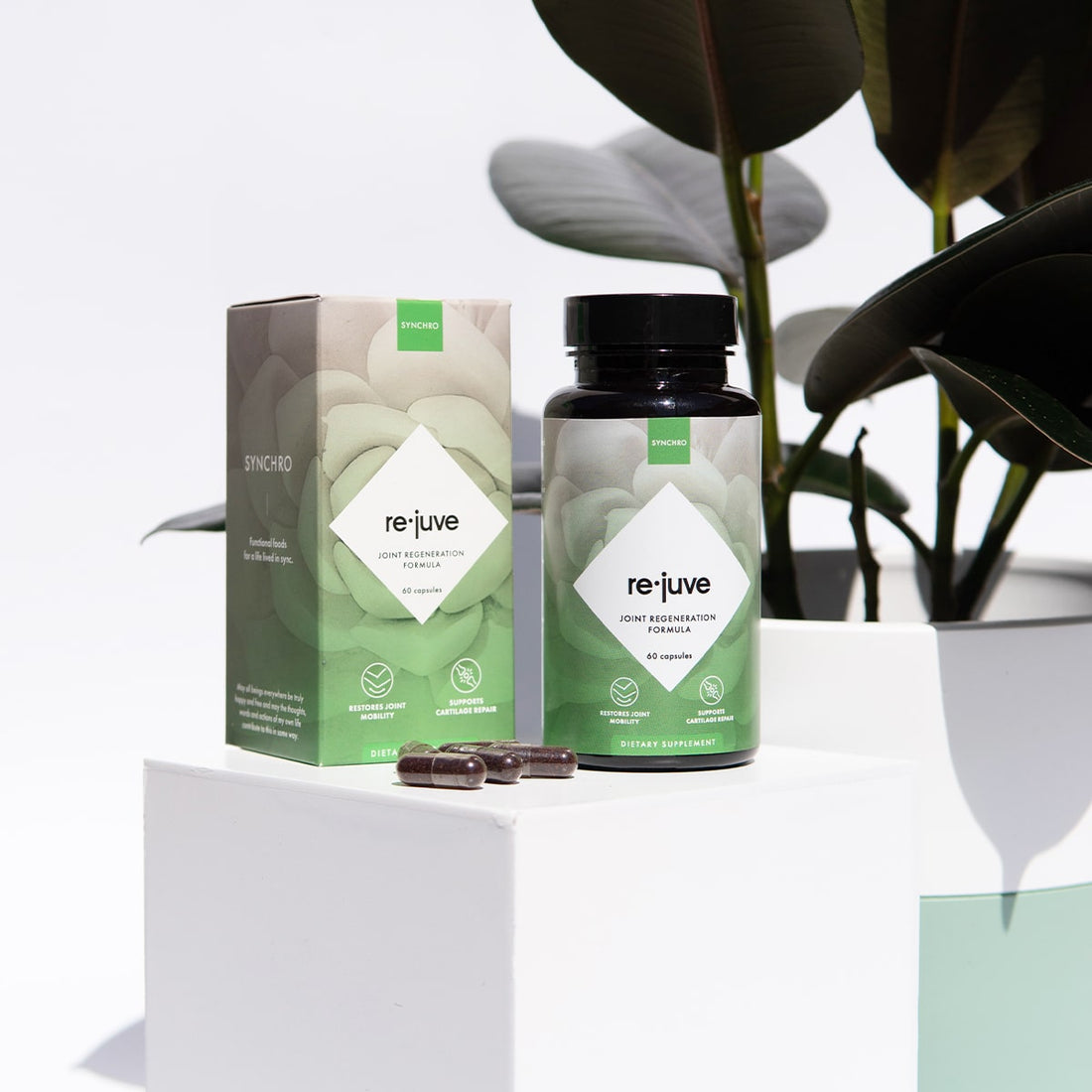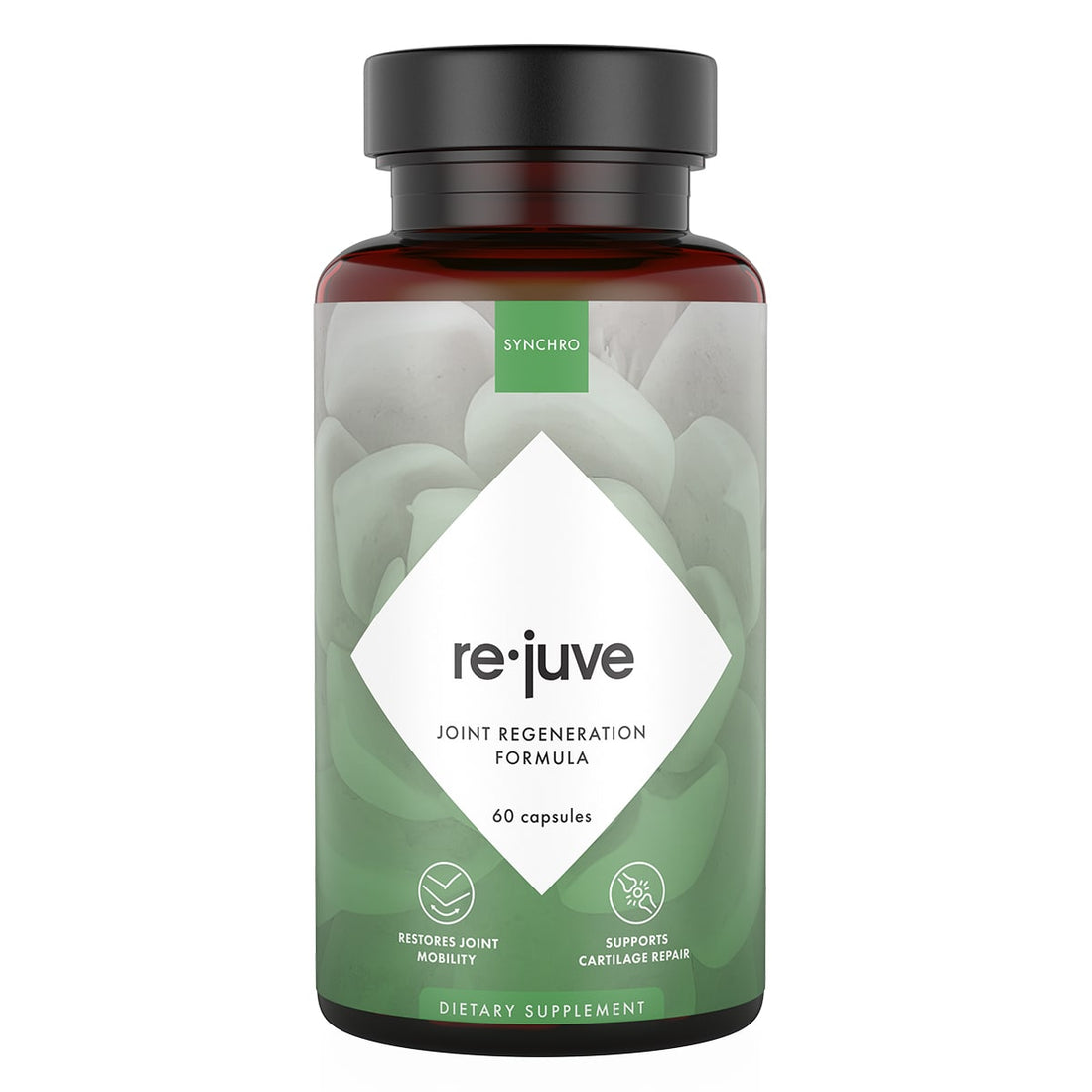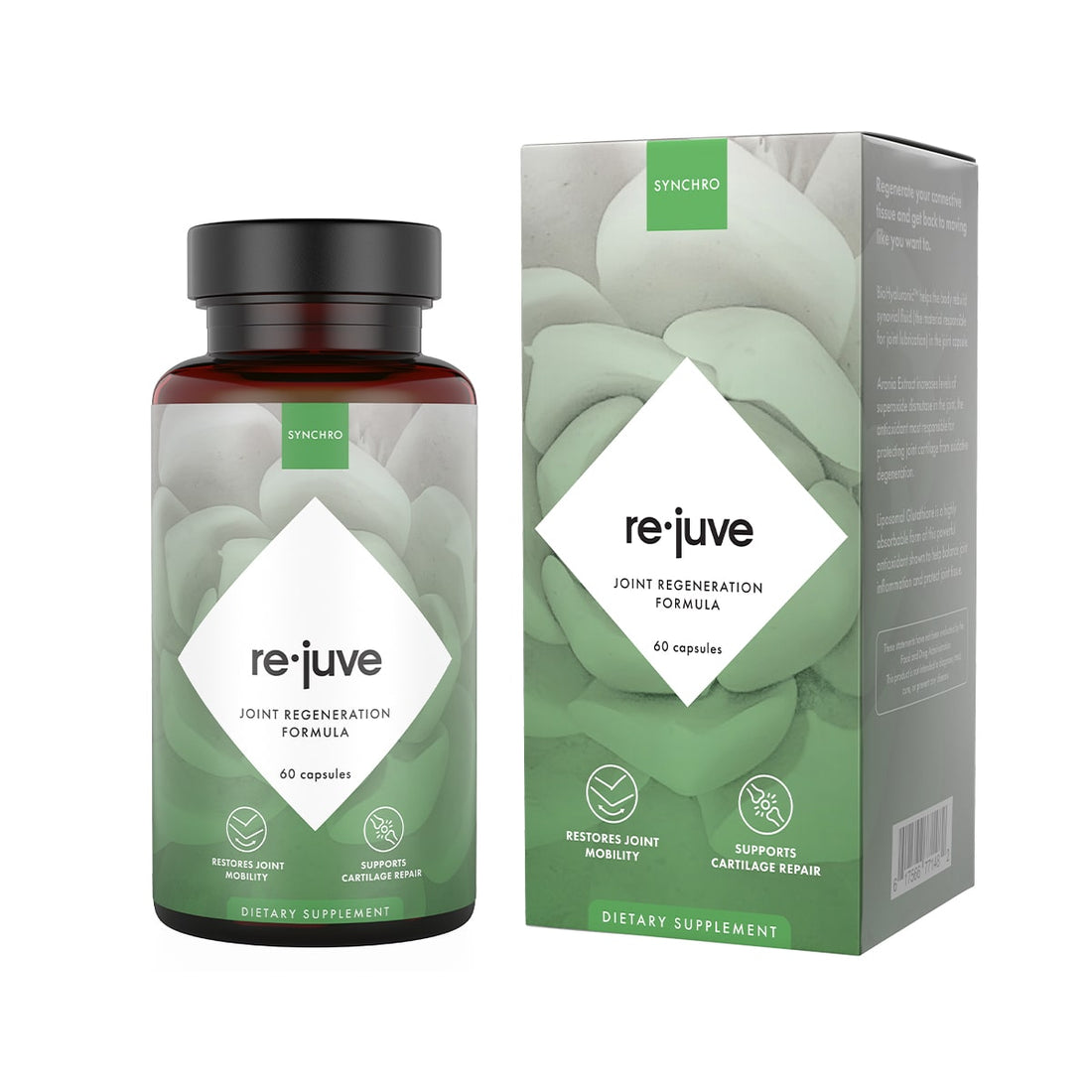 ---
Joint Regeneration Formula
Your joints, explained.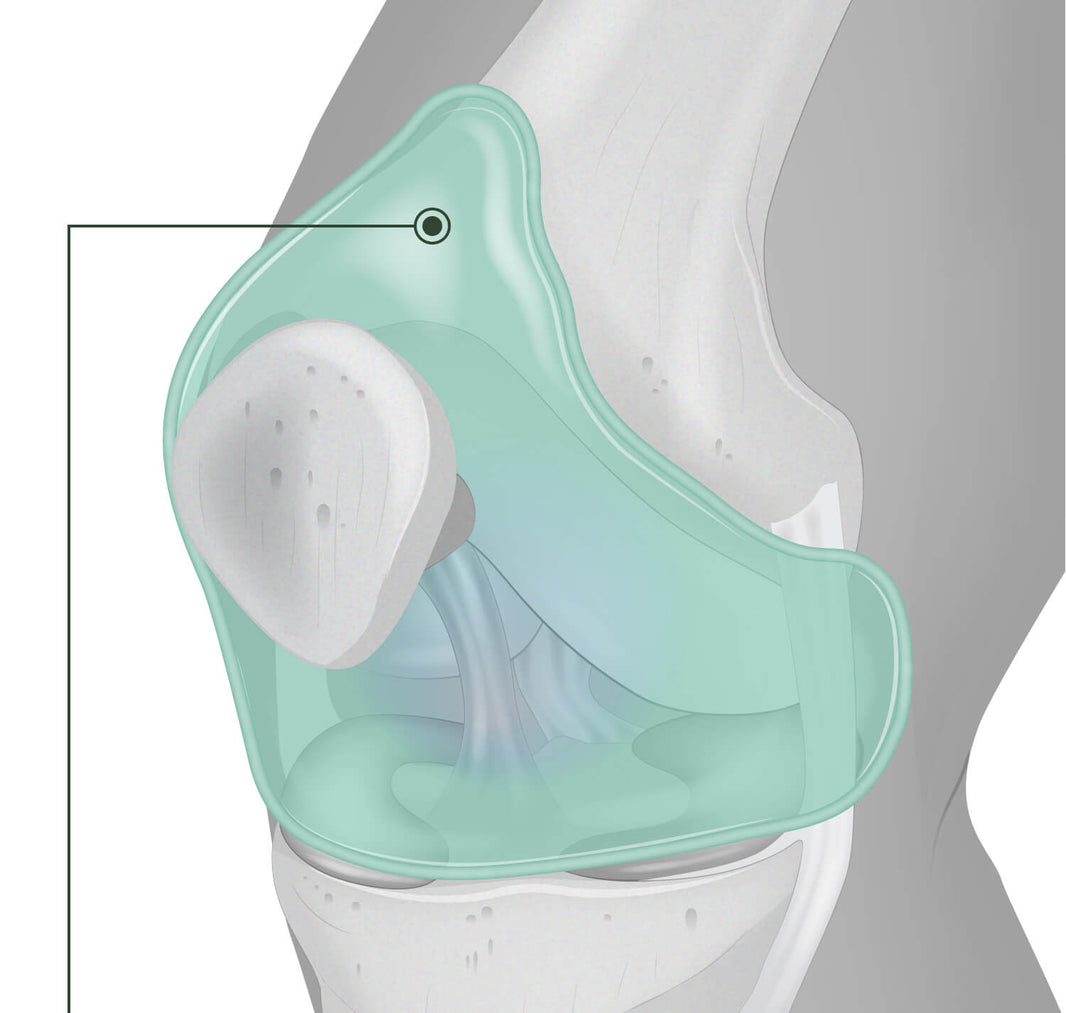 Synovial Fluid
Minimizes Friction + Protects Cartilage
Our joints depend on healthy synovial fluid to lubricate the joint capsule and minimize friction. To lubricate effectively, synovial fluid must contain high concentrations of a complex called hyaluronan.
The impact of aging:
As we age, hyaluronan levels in synovial fluid decline, leading to increased friction. Replenishing hyaluronan levels in the joint capsule is the key to restoring joint smoothness, flexibility and comfort.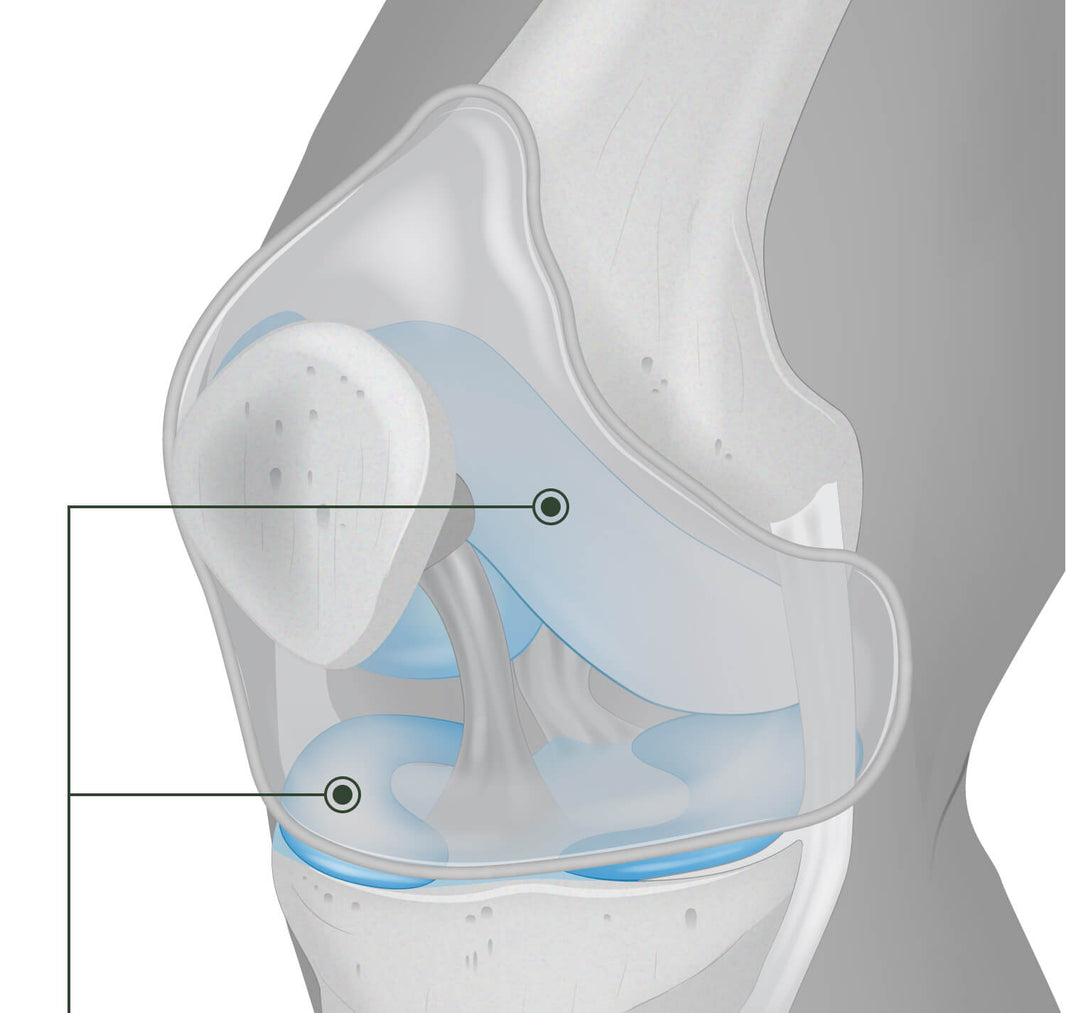 Articular Cartilage
Low-Friction Cushioning
Articular cartilage is a dense, low-friction matrix that sits on the contact surfaces of our bones, functioning as cushioning for our joints.
The impact of aging:
As we age, articular cartilage is subjected to oxidative degradation, compromising cushioning and increasing friction in the joint. Neutralizing oxidative degradation is critical to preserving healthy cartilage.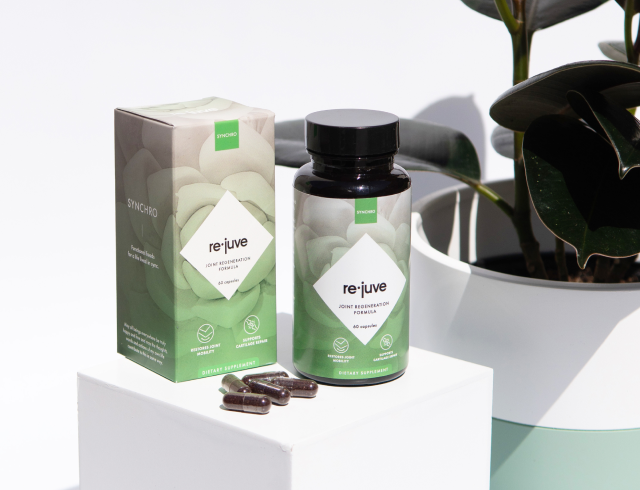 Biochemist developed. Powered by cutting-edge nutritional science.
The Science Behind Rejuve
BioHyaluronic™ is our proprietary formula shown to rebuild hyaluronan levels in the joints.
Hyaluronan is the primary compound in the synovial fluid that lubricates our joints and maintains healthy cartilage.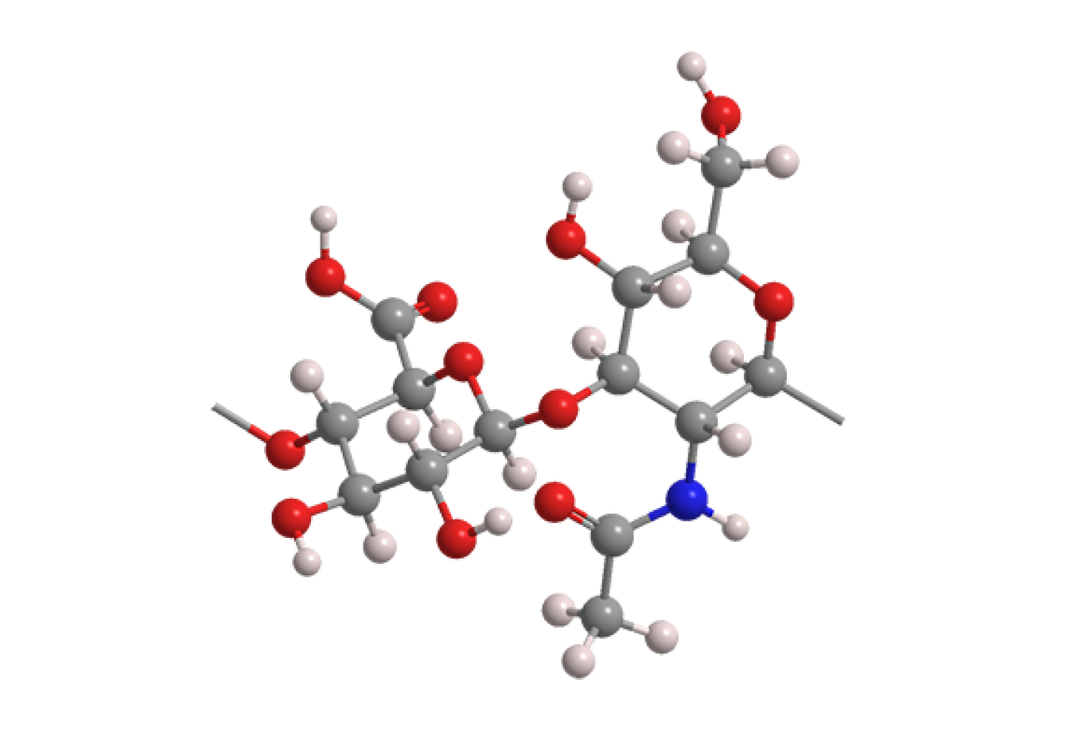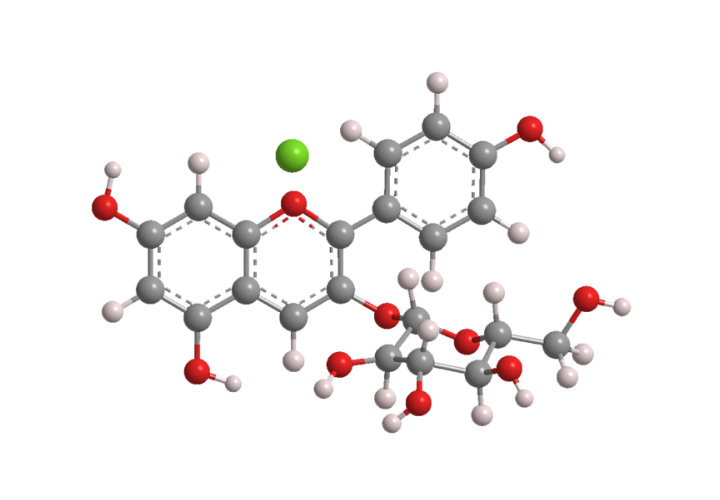 Anthocyanins prevent further degradation of cartilage by increasing levels of the antioxidant superoxide dismutase (SOD) in the joints.
How gold + re·juve work together to heal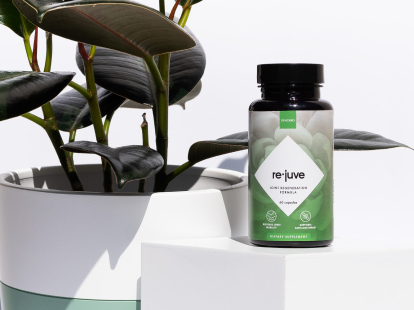 Gold Medical Grade Liposomal Turmeric
Balances Inflammatory Response
Gold is remarkably effective at restoring balance to the body's inflammatory response, particularly in and around the joints.
This not only relieves much of the stiffness and discomfort, but reduces the stress and congestion in the joint, finally allowing for regeneration and repair of damaged tissues in the joint. This is where re·juve comes in…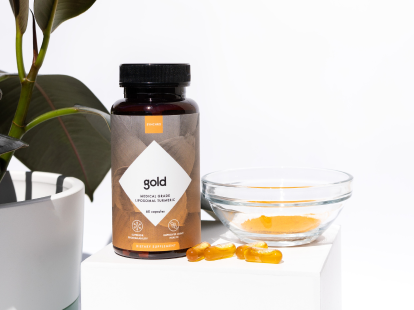 Re·juve Joint Regeneration Formula
Regenerates + Repairs Joint Tissues
BioHyaluronic™ supplies the body with the materials it needs to regenerate the damaged joint tissues that are the underlying cause of the inflammation, stiffness and discomfort.
Furthermore, Aronia Extract protects the joint tissues from further oxidative degeneration, allowing for rebuilding and repair to begin.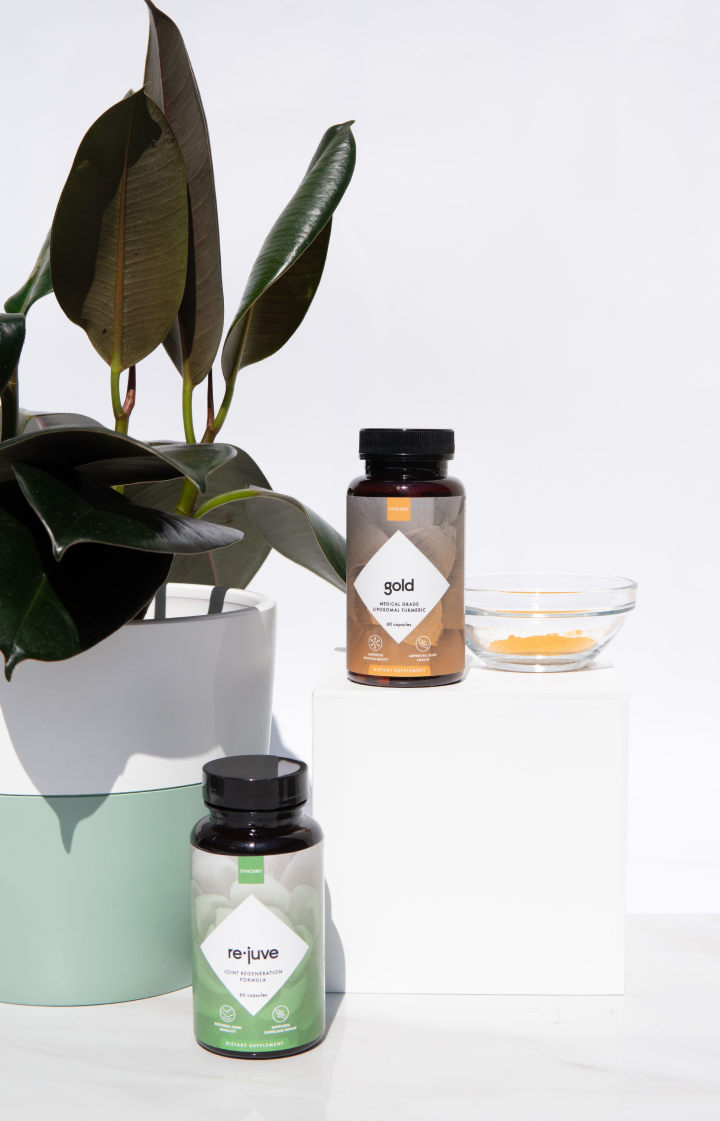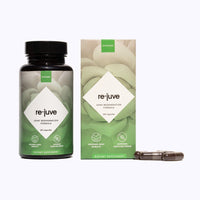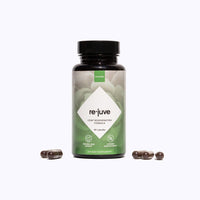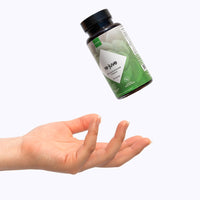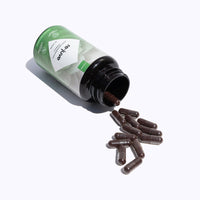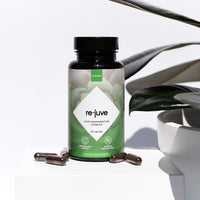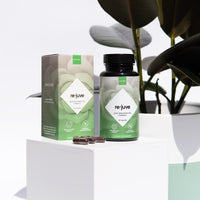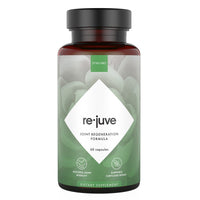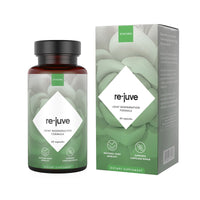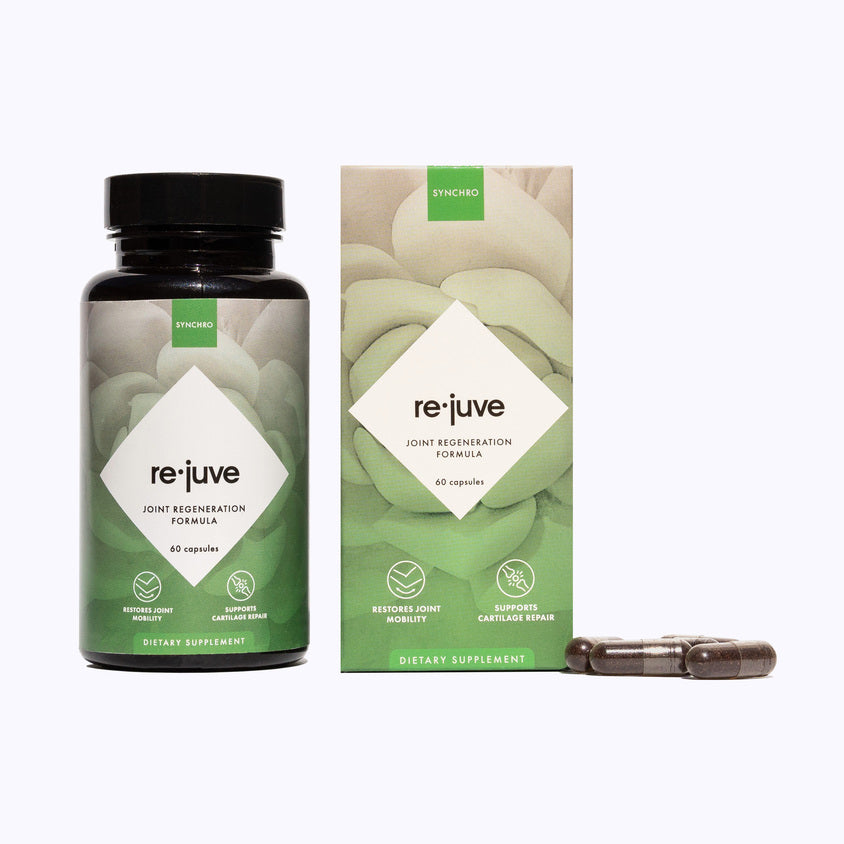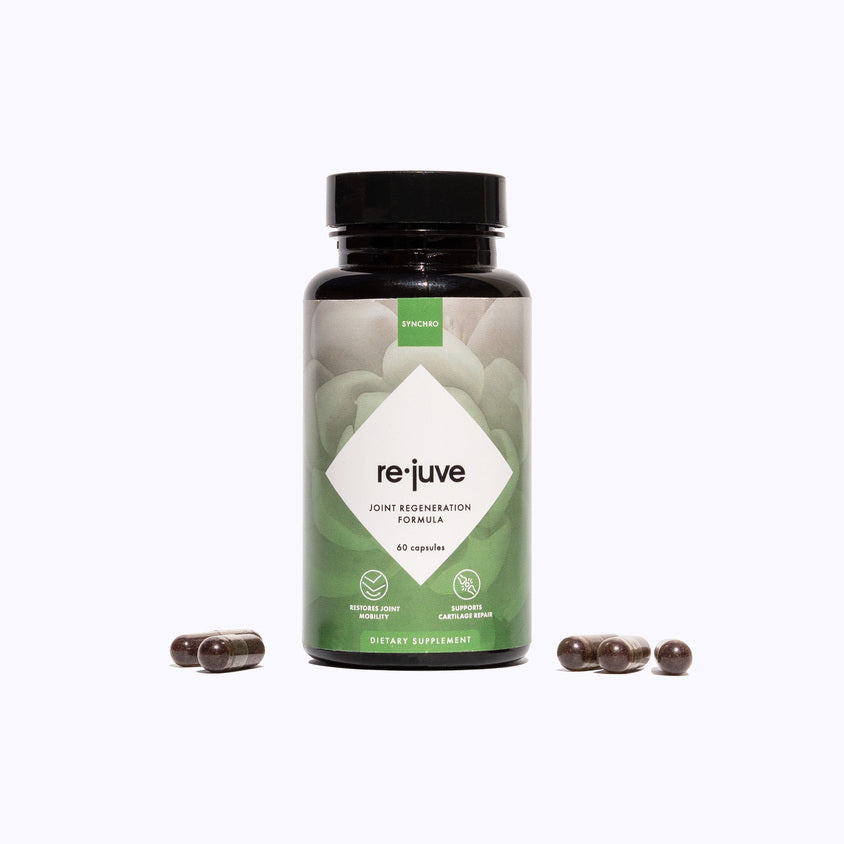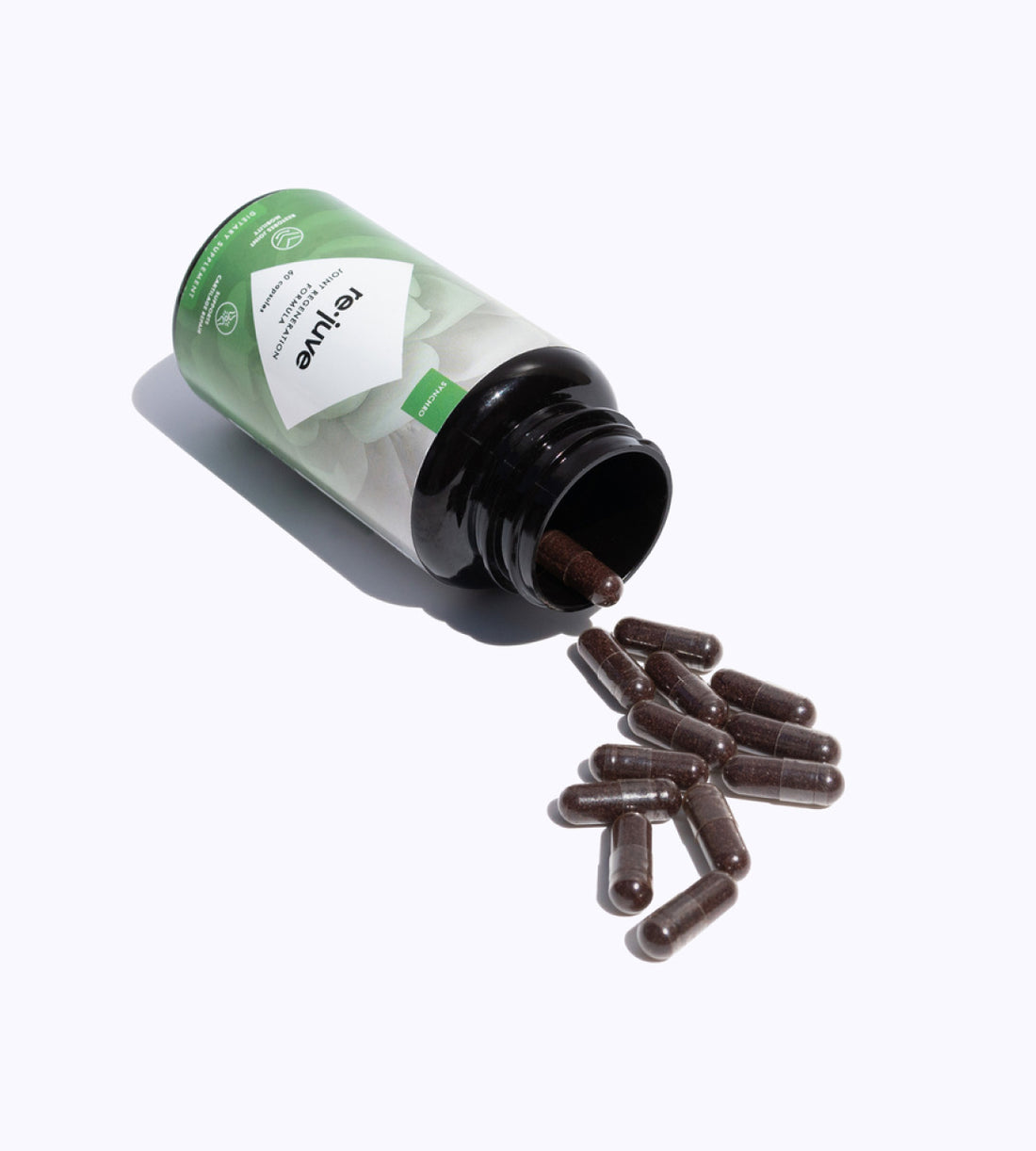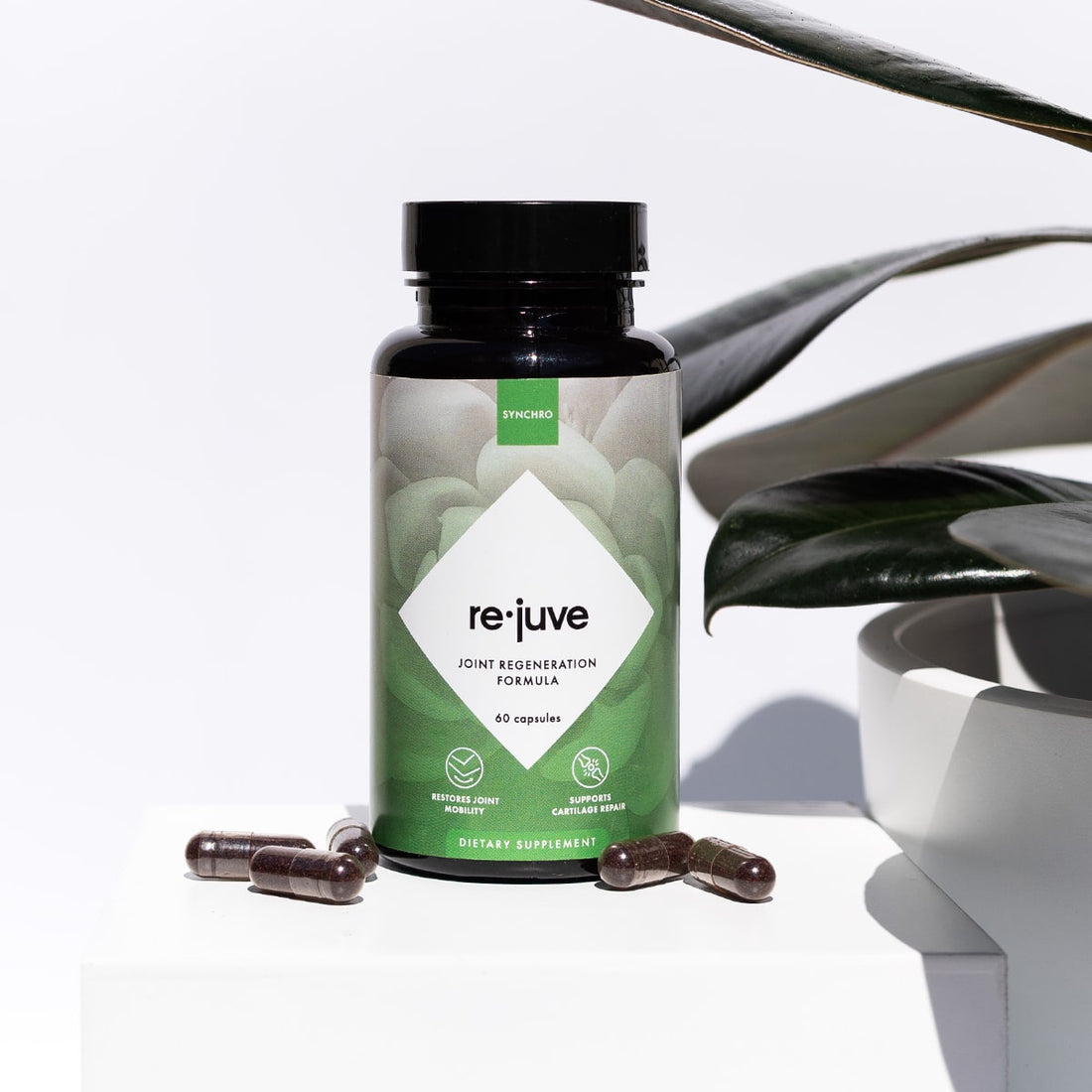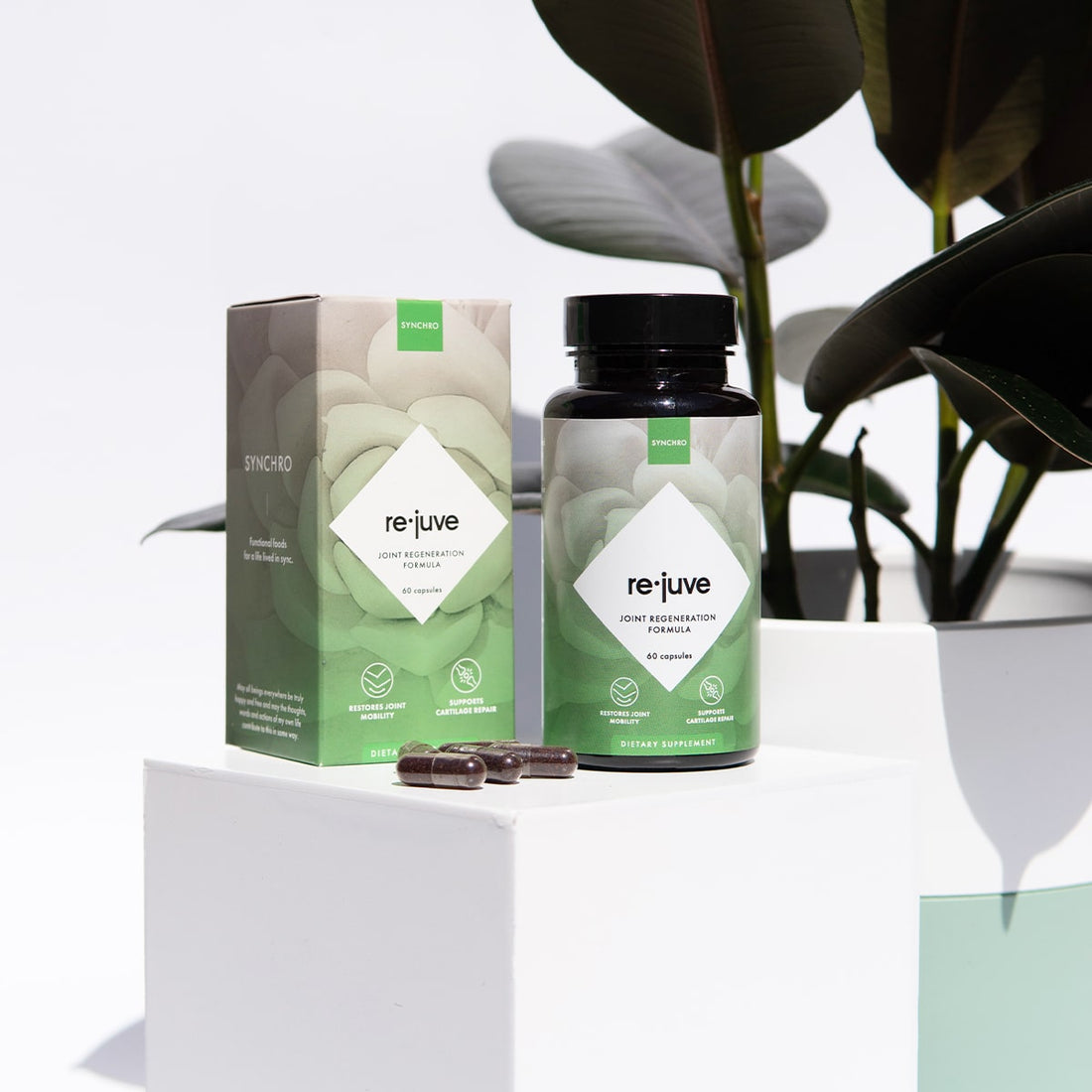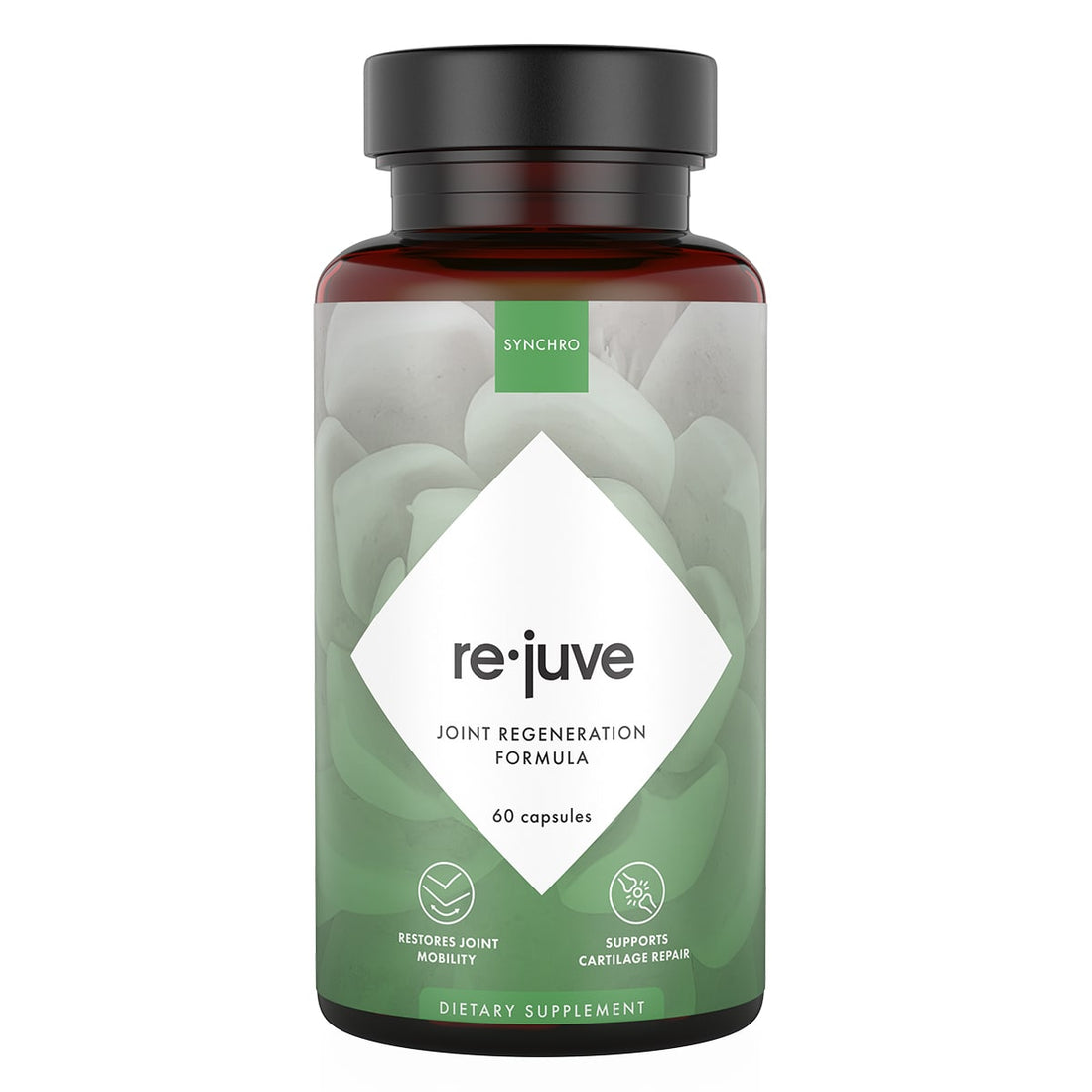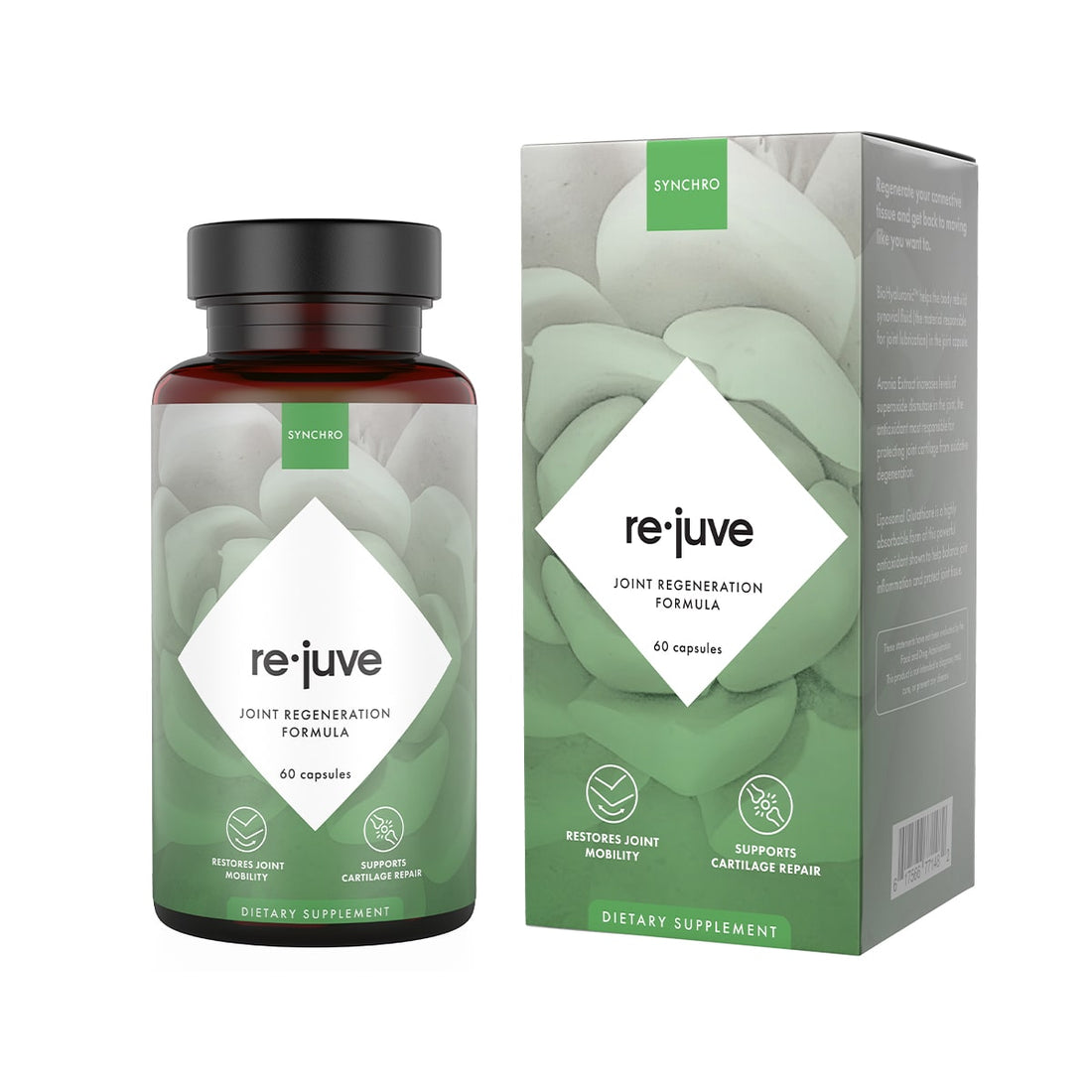 Joint Regeneration Formula
Frequently Asked Questions
Re·Juve is produced in a state-of-the-art cGMP and Organic-certified facility in New York state.
Anyone dealing with aging-related joint wear, discomfort or stiffness stands to benefit from the connective-tissue regeneration produced by Re·Juve.
We recommend taking 2-4 capsules per day, every day until you finish your first bottle (at the earliest) before assessing how it's working for you. Long-term, 2-4 capsules per day will be the right dose for most people, although increasing the dose can accelerate the effects for some people.
While some of the effects will be felt quickly (i.e. inflammation reduction via the liposomal glutathione), rebuilding connective tissue doesn't happen overnight, of course. Significant and lasting regeneration of joint tissue is generally measured in months rather than days or weeks.
The HA in Re·Juve has a molecular weight of 1.2 million Daltons. The size shown to be most beneficial for rebuilding synovial fluid in the joint.It's worth noting that HA of this size does not absorb from the gut on it's own, and requires a phospholipid carrier for efficient absorption and transport to the joints. This is the principal innovation of the HA-phospholipid complex in BioHyaluronic™, and the massive advantage Re·Juve offers over any other HA formula on the market today.
Every ingredient we use undergoes purity and quality analysis at three points: 1) at the producer 2) upon arrival at our manufacturing facility 3) after completion of the manufacturing process. Additionally, BioHyaluronic™ and Liposomal Glutathione undergo two distinct types of structural quality analysis (DLS and CryoEM) to ensure they meet our exacting standards for efficacy.
Nope, as long as Re·Juve is kept away from heat and sunlight, it will be very stable at room temperature. That being said, the refrigerator is a great place to keep Re·Juve away from sunlight and heat, so it's not a bad idea!