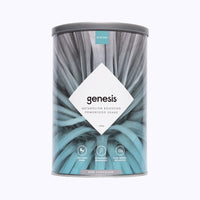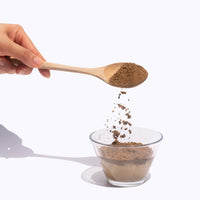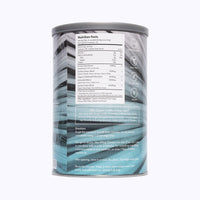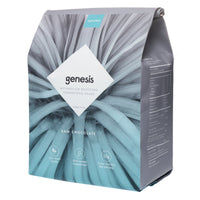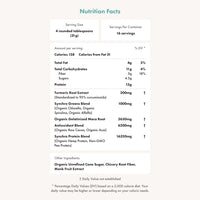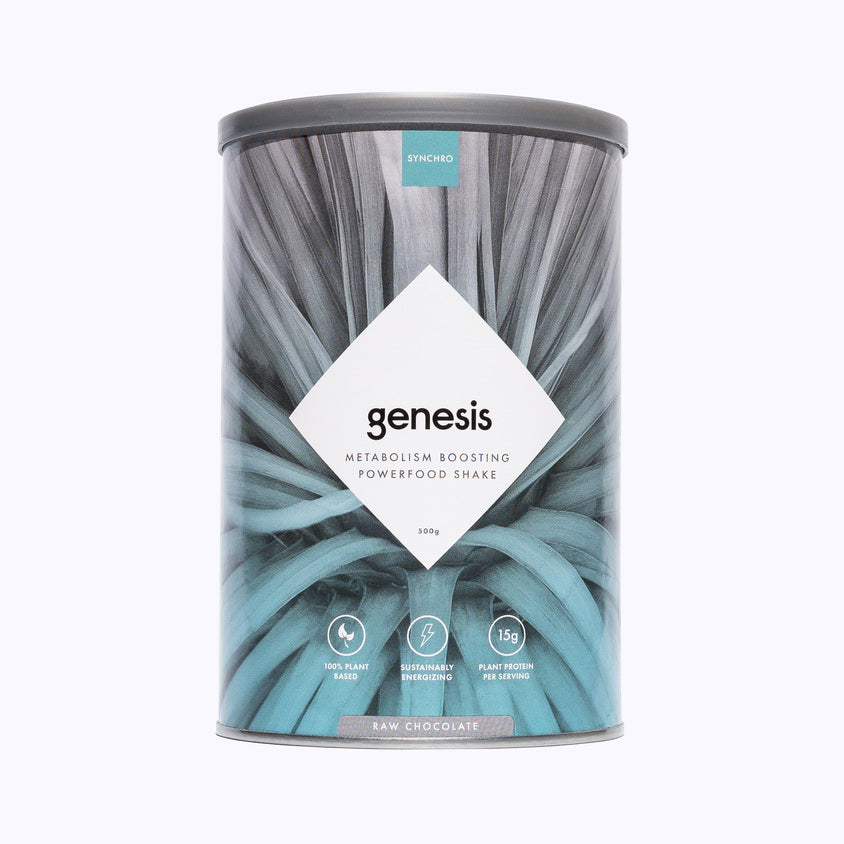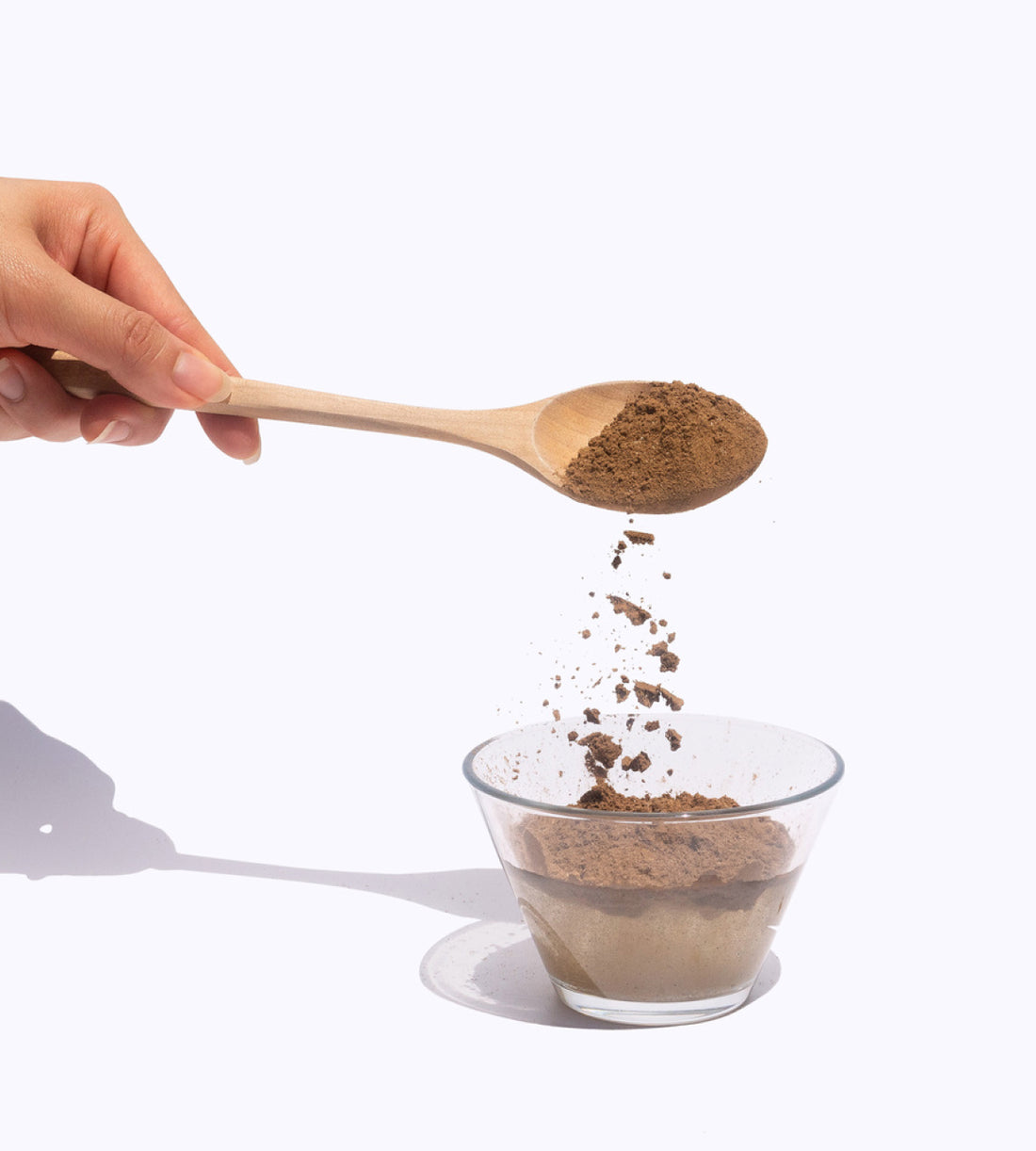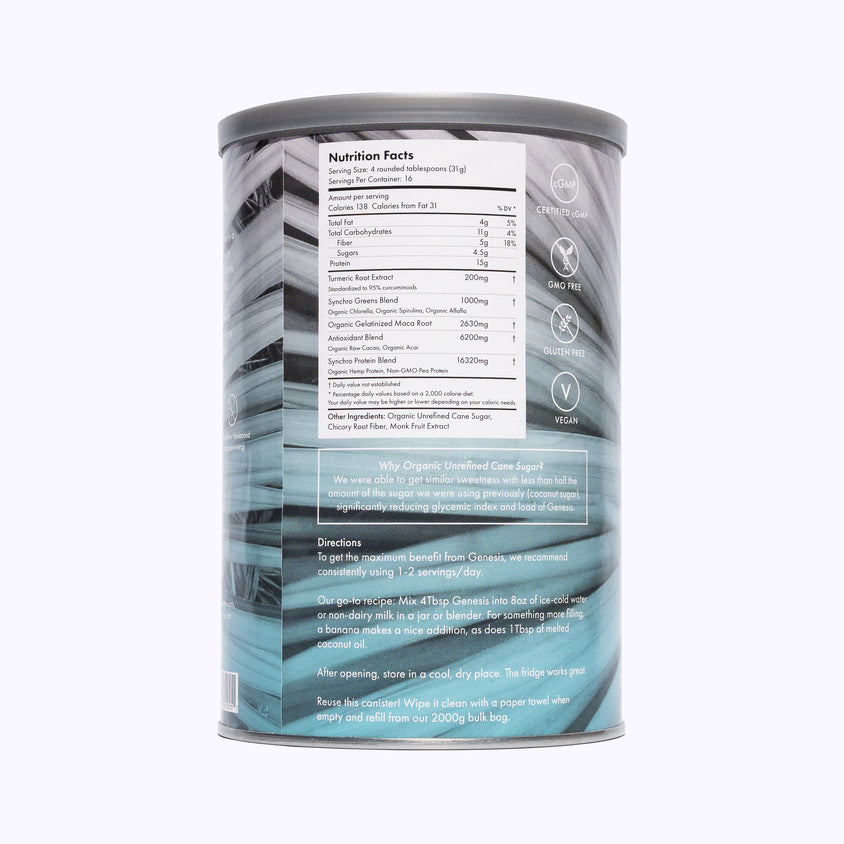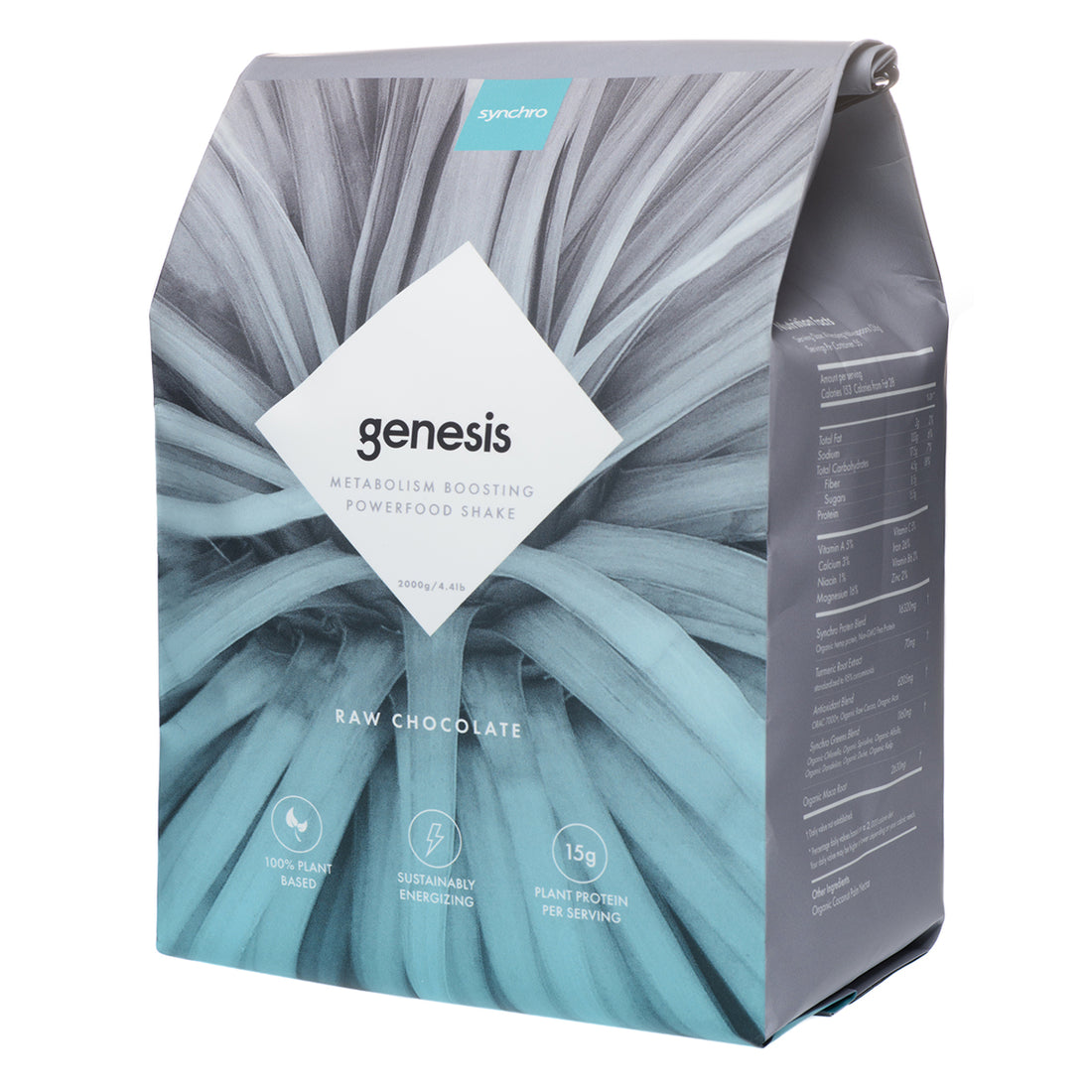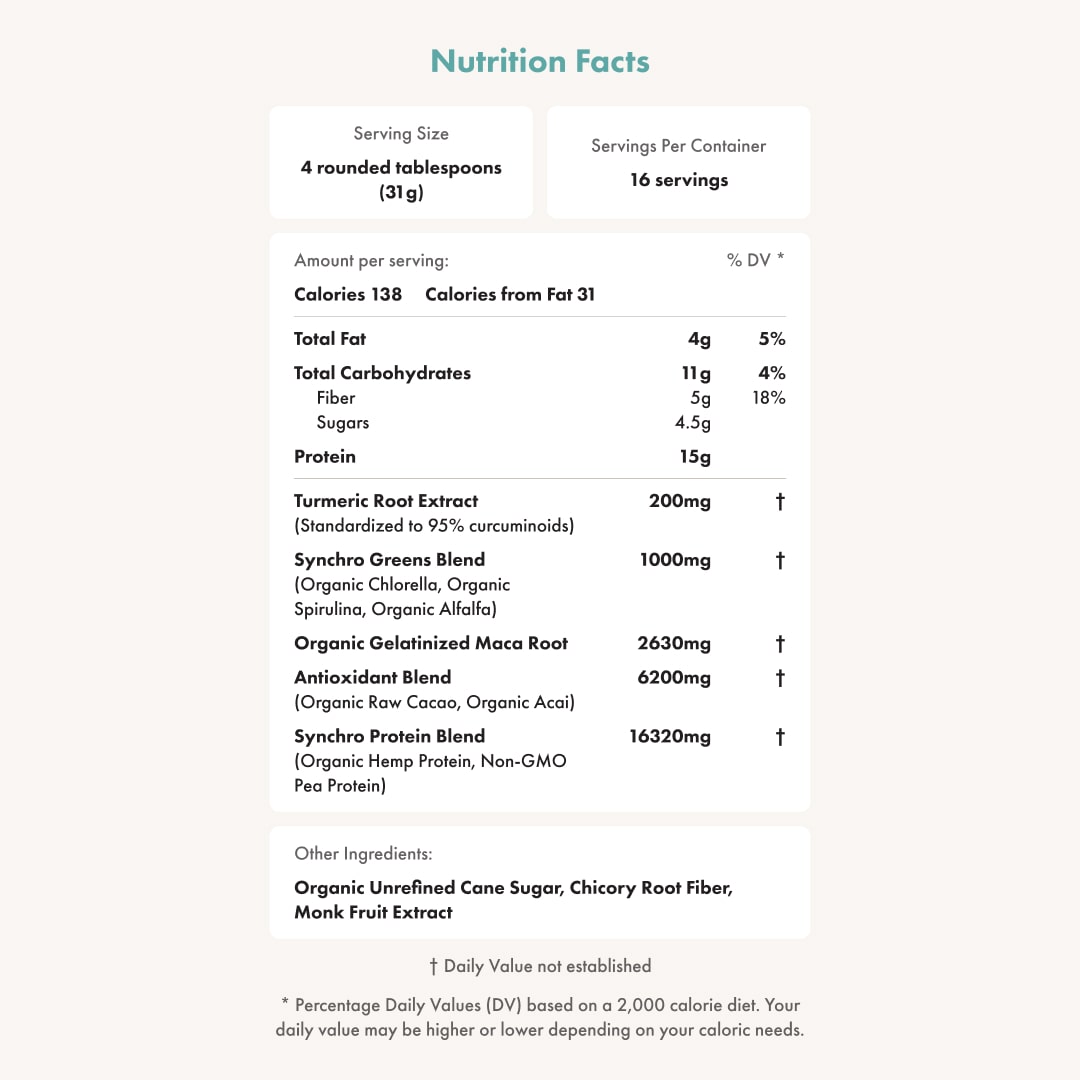 ---
Plant Based Powerfood Shake
Functional foods to keep you feeling alive and energized. (Bye bye, coffee)
We carefully selected nine of the planet's most powerful natural functional foods to supply unmatched levels of micronutrients, adaptogens, polyphenols and antioxidants.
The result is a shake that boosts metabolism and energy levels, balances inflammation and keeps you sustained throughout day. (Oh, and it's chocolate. And totally delicious.)
To get the maximum benefit from Genesis, we recommend consistently using 1-2 servings/day.
Our go-to recipe
Mix 4Tbsp Genesis into 8oz of ice-cold water or non-dairy milk in a jar or blender. For something more filling, a banana makes a nice addition, as does 1Tbsp of melted coconut oil.
After opening, store in a cool, dry place. The fridge works great.
Reuse this canister! Wipe it clean with a paper towel when empty and refill from our 2000g bulk bag.
Frequently Asked Questions
Genesis is made in a cGMP and Organic Certified facility in Southern California.
Our cacao is wild harvested from an Organic Certified property in the mountains of Ecuador. Our maca root comes from an Organic Certified farm in the mountains of Peru. Our acai is wild harvested from Organic Certified properties in Brazil. Our turmeric extract comes from an Organic Certified farm in Vietnam. Our kelp, dulse, dandelion and alfalfa come from Organic Certified properties in the USA. Our spirulina and chlorella come from Organic Certified farms in China. Our coconut sugar comes from an Organic Certified farm in Indonesia. Our pea protein comes from a Non-GMO Certified farm in the USA. Our hemp comes from an Organic Certified farm in Canada.
Synchro Genesis will be particularly beneficial for anyone looking to increase metabolic function and energy levels. Because Synchro Genesis is highly anti-inflammatory, it can also help in alleviating foggy brain and achy joints and muscles.
The benefits of Genesis are three-fold. First, exceptional levels of antioxidants neutralize toxins in the body, reducing systemic inflammation and helping to restore proper metabolic and hormone function. Second, cacao works as a metabolic and cardiovascular stimulant. This produces Genesis' energizing effects while being much gentler on the body and adrenals than coffee and other caffeine sources. Finally, the ratio of proteins, carbs and fats in Genesis work to promote healthy metabolic function and lean body composition over time.
Mix 4 tablespoons of Genesis in 8oz of ice-cold water or non-dairy milk. Shake well and enjoy. That's it. For best results and vibrant true health, use at least one serving daily.
Drink at least 1oz of Synchro Gold every day, preferably with a light meal. If your pain or inflammation is severe on a particular day, a second 1oz serving can help provide additional relief. We think Gold is best when mixed with warm non-dairy milk product and a bit of honey.
If you're like most people, you'll feel a boost within 30 minutes of drinking a single serving of Genesis. That being said, the real benefits of Genesis arise with more consistent use. It's generally after about two weeks of consistent daily use that people start to notice their energy levels throughout the day and overall well-being have improved dramatically.
It's not necessary, but refrigeration will extend shelf life and potency considerably.